Choosing to work at the middle school level means taking on a challenging and incredibly rewarding career. Preservice and new middle school educators will be responsible for the education and development of the next generation at a formative time in their development. AMLE is here to support the courageous individuals stepping up to accept that responsibility, and the professors preparing them for this role.
We curate and publish a wide range of peer-reviewed research and articles on issues middle school educators are facing today as well as foundational research on the middle school model. Our collegiate members are already a part of an international middle school community, and we want to connect you with the resources, events, and people that will help you thrive in your new career.
The Successful Middle School: This We Believe
The single best resource we offer for new and established teachers is our foundational position paper: The Successful Middle School: This We Believe, recognized as the best articulation of the middle school concept. Ground yourself in best practice by exploring the five essential attributes and 18 characteristics of successful middle grades schools with a host of AMLE resources including books, online courses, videos, and more.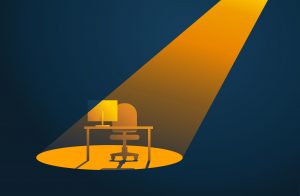 This article originally appeared in Volume 52 of Middle School Journal. Members receive a complimentary online subscription to Middle School Journal as a benefit of membership. Enjoy your subscription or become a member today for access to the latest research in middle level education. AMLE is committed to helping address the challenges of the national
Read More… from Middle Level Teacher Recruitment: Challenging Deficit Narratives
The purpose of this qualitative study was to describe middle level prepared teachers' perceptions of their practices after completing an Ohio Middle Childhood: Grades 4–9 teacher education program. Using the National Middle School Association/ National Council of Accreditation of Teacher Education Initial Level Teacher Preparation Standards (2001) as the organizing framework for the interview protocols,